---
📌

Bulk Image Labeling & Annotations
Begin by batch uploading images from a local directory of your choice or selecting them individually.
Easily upload multiple images simultaneously or handpick individual ones.
Get Started Now
✏️

Advanced Annotation & Segmentation Tools

Easily segment, annotate, and label sections by incorporating text, shapes, and drawings on a straightforward to use Annotation web application.

Launch Annotate Web Application
⚡

Enhanced Coordinates Output in JSON

Generate machine learning-friendly JSON outputs, ensuring compatibility with a wide range of framework. Utilize specialized tools, including rectangles and polygons, tailored for advanced segmentation tasks like Mask R-CNN.

Start Annotation Now!
🔁

Annotation tracking history

Seamlessly create, edit, or remove labels, giving you full control over your annotations. Access a detailed history of your annotation activities and easily undo or redo actions.

Give Annotate a Try
🏷️

Manage your labels

one place for managing all your labels to add, remove or edit labels and giving colors to them all via label manager tool.

Start Annotating Now
Why PixLab Annotate?
Data Management
A system for organizing and managing annotated datasets, including the ability to search, filter, and sort annotations.
Import and Export
Ability to import images and data from various sources and export annotated data in multiple formats, such as JSON, XML, or CSV, for compatibility with different applications.
Annotation Types
Annotate support various types of annotations, including bounding boxes, polygons, polylines, keypoints, and more, to accommodate different use cases and object types.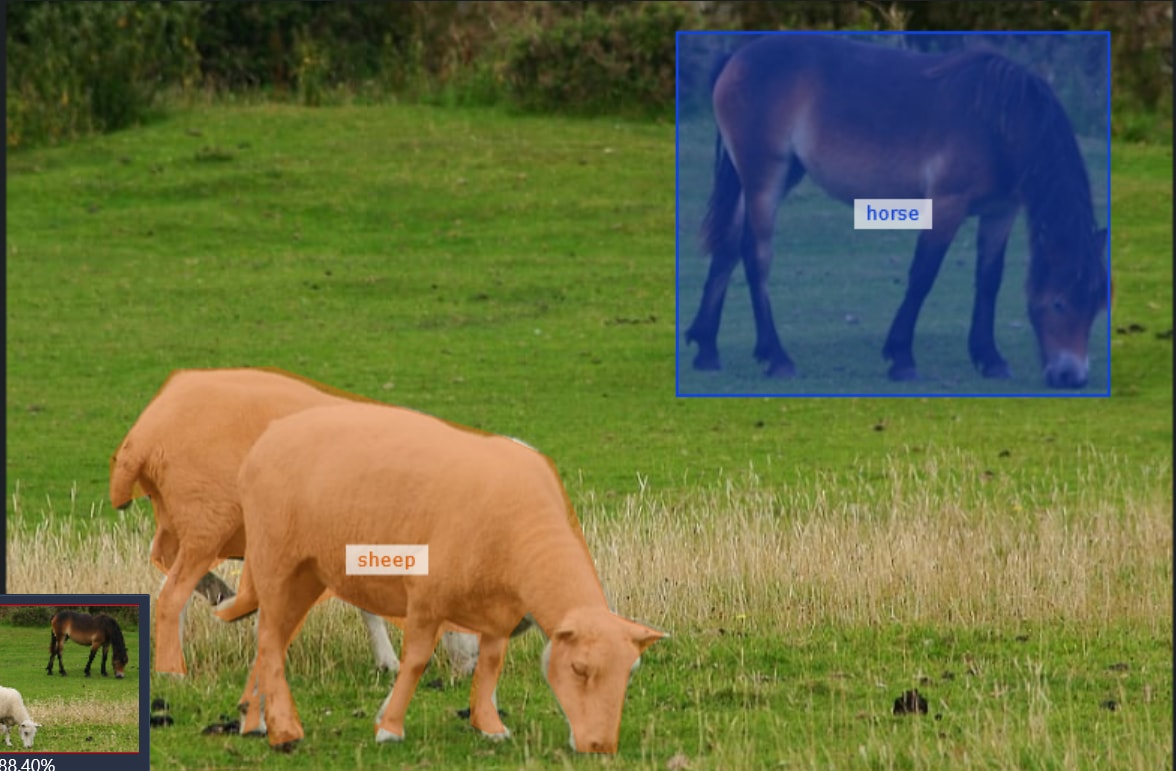 User-Friendly Interface
An intuitive and easy-to-use interface that allows users to interact with images and create annotations with minimal effort.
Custom Annotation Styles
Customizable annotation styles, colors, and labels to match the specific requirements of different projects and datasets.
Secure & Local Data Handling
Benefit from our client-side persistent storage, ensuring your data remains private with no external transfers.
Full screen display & Snapshot capture
take Snapshots from your your image while annotating it and work on full screen mode.
Track Your Progress
Redo, Undo event tracking to make it easy to make annotation without worrying about labeling by mistake, or doing same thing twice.
ML Frameworks Friendly Output
Consistent JSON output accepted by popular Machine Learning frameworks such as
Torch
,
TensorFlow
,
MxNet
, etc.
Ready to experience the efficiency and control of PixLab Image Annotation Tool? In an age of data-driven decisions, PixLab Annotate stands out as a reliable and user-friendly platform, ensuring your image annotation tasks are efficient, secure, and integrated with the tools you love...